Back to Blog
The race for a revolutionary new cancer diagnosis tool: The Blood Profiling Atlas in Cancer
A revolutionary approach to cancer diagnosis
Liquid biopsy, a new technique for tracking down fragments of tumor DNA in the blood, has the potential to revolutionize how cancer is diagnosed and treated. At next week's Precision Medicine World Congress, Seven Bridges' Bruce Press will lead the "Update on the Cancer Moonshot Blood Profiling Atlas" panel discussion. The session will discuss recent progress in creating an open database of liquid biopsy results and developing safe and effective blood profiling diagnostics.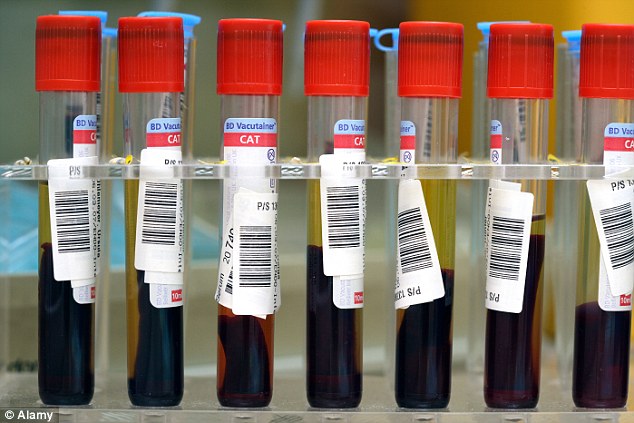 In the context of the Cancer Moonshot initiative, which seeks to enhance communication among government, academic, and pharmaceutical cancer researchers, Seven Bridges is building an open database for liquid biopsy data, the Blood Profiling Atlas Analysis Cloud. The Blood Profiling Atlas will allow approved researchers access to raw unprocessed datasets in a scalable, reproducible manner that protects data security and patient privacy.
To deal with the challenge of identifying unique tumor signatures at the DNA sequence level, Seven Bridges is releasing its algorithms for analyzing liquid biopsy data at scale and committing six months of engineering, bioinformatics, and project management resources as well as up to $500,000 in computing and storage resources to facilitate use of the analysis tools and data donated by the Blood Profiling Atlas community.
Diagnosis from a blood sample
One key insight of the precision medicine era is that cancer comprises a wide range of diseases, each bearing its own unique genetic fingerprint. A standard biopsy procedure involves surgically removing some tumor cells for pathological analysis. Increasingly, the DNA from biopsy tissue can be sequenced, but this is only a piece of the larger puzzle. Sequences from other parts of the body or even from elsewhere in the same tumor can vary widely.
In contrast, the emerging technique of liquid biopsy sequences the DNA present in a few drops of blood. In the cancer clinic of the not-so-distant future, a doctor will be able take a blood sample, send it to the lab, and get back sequence information that could improve diagnosis of early-stage cancers.
With the advent of high-throughput next generation sequencing, liquid biopsies have the potential to put high-resolution, real-time information into the hands of doctors, where it can directly benefit patients in several ways. With less invasive procedures, the impact on patients will be reduced. Earlier detection of cancer will make successful treatment more likely. In addition, liquid biopsies have the potential to expand how we understand the tumor's evolution. Circulating tumor DNA has a half-life of less than two hours, meaning that a series of blood draws could give doctors the ability to understand how a tumor changes over time. This is especially valuable given that tumors often become resistant to treatment. Knowing a tumor's drug resistance status earlier means less time spent on toxic, expensive chemotherapies that may be ineffective.
A promising field
Early studies using liquid biopsies have been promising. One study on patients with colorectal cancer used liquid biopsies before and after surgery to show that post-surgical changes in the amount of tumor DNA could be used to assess tumor dynamics. Additionally, the amount of tumor DNA in the blood was strongly predictive of whether a patient's cancer would relapse.
Expectations are high for the development of a test to detect early-stage cancers that can be performed alongside other clinical blood assays. Should liquid biopsy reach its potential, it has the chance to revolutionize both the diagnosis and treatment of cancer as well as create a huge market, estimated at $29 billion or more.
Researchers now face several important questions. What sequence data is most useful in the clinic? What is the best way for doctors to access the information they need? We can't wait to hear the latest updates on this rapidly developing field from the panelists next week at the Precision Medicine World Congress.
For more information about the Blood Profiling Atlas in Cancer panel discussion at PMWC, refer to our press release.