Back to Blog
Price reductions on AWS mean reduced billing for users
STORAGE COSTS OF CLOUD COMPUTING ARE DECREASING
As a provider of cloud-based biomedical data analysis services, we are aware that our users compare the long-term storage costs of cloud computing relative to local storage.
Amazon Web Services (AWS) recently announced price reductions for both S3 and Glacier cloud storage. Seven Bridges passes through cloud computing and storage costs to our users without any markup. Thus, we've reduced our billing for users by over 20% — this is reflected in the next billing statement.
An example of the reduction in cost for a user storing 128 Tb of data (roughly the size of 400 WGS raw files) in the cloud or locally is shown below.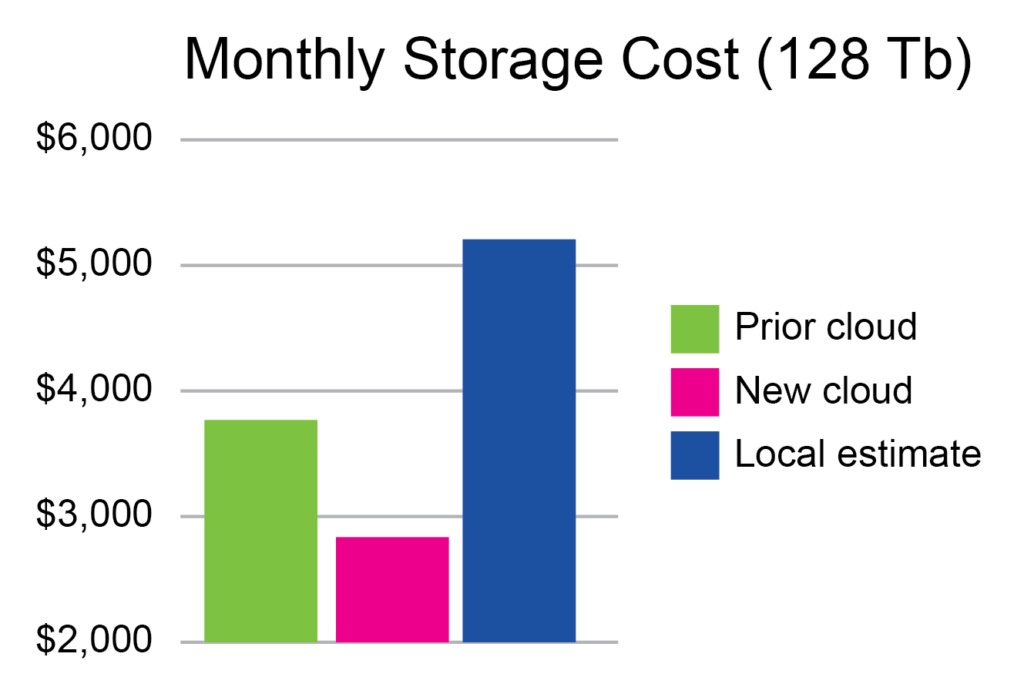 RESEARCH ORGANIZATIONS GET MANY BENEFITS FROM THE CLOUD
Cloud computing provides the most capital-efficient, economical route to best-in-class computation and storage capabilities. Research organizations that use the cloud benefit from high-end computation and storage at a price point only possible with extremely large local data centers (several orders of magnitude larger than those typically built by individual organizations).
All this is available via a pay-as-you-go model without having to worry about the resourcing challenges of that come with managing a data center — including staffing, maintenance, utilities, floorspace, fluctuations in demand and enterprise backup.
WE CONTINUE TO LEVERAGE THE FEATURES OF PUBLIC CLOUDS
The Seven Bridges Platform and Cancer Genomics Cloud are ecosystems comprising more than 50 tightly integrated services that leverage the powerful features of public cloud services (e.g. AWS and Google Cloud Platform). We are constantly innovating and bringing the latest cloud provider technologies to our users.
Stay tuned for more new features in 2017!